贝骨支持使用手机充值卡,游戏卡和其它类型的充值卡实时充值网络电话(voip)帐号,以下是以中国移动手机充值卡为例的一个充值流程,以供参考.
Paybone suppots you to use mobile vouchers, web-money and game cards to top up voip account instantly, you can buy these vouchers and cards from mostly mini-supermarkets, newspaper bars and Grocery stores in China, below is an example of using China Mobile voucer to do the rechage.
第一步,选择充值金额;
Step one, choose amount to pay;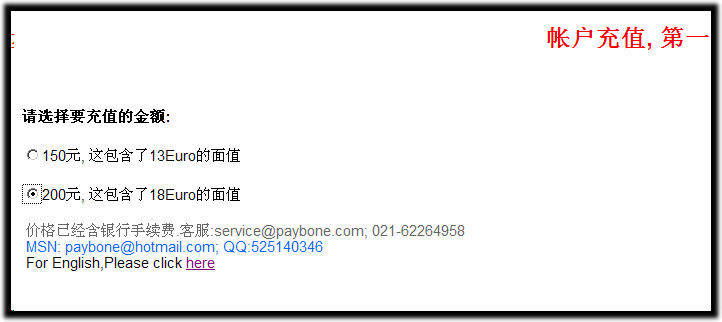 第二步,输入要充值的用户名;
step two, fill in username and email address;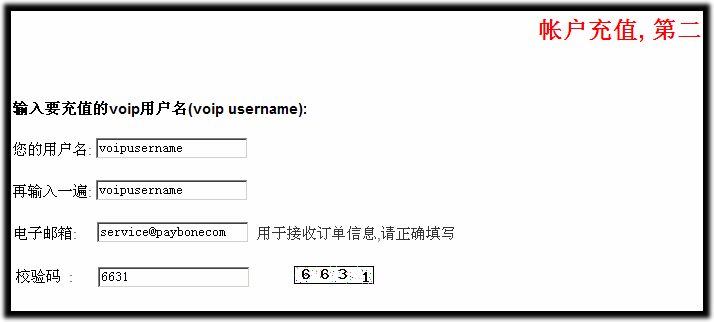 确认信息;
Confirm information;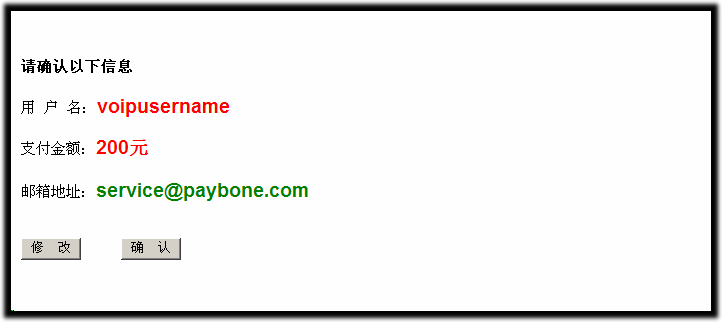 第三步,选择支付方式
Step three, choose payment method;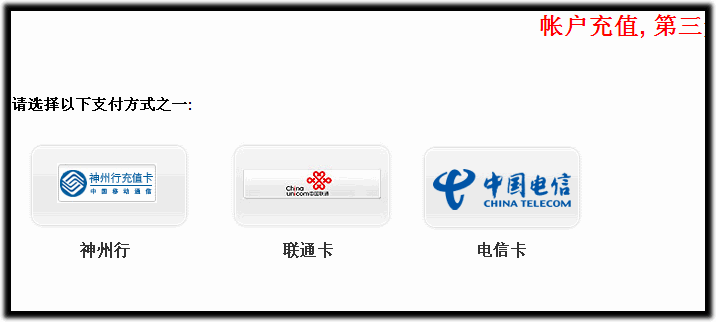 第四步, 依次 输入两张中国移动充值卡的序列号(17位)和密码(18位),确认支付;
Step four,input serial number and pin number of your TWO mobile vouchers one by one;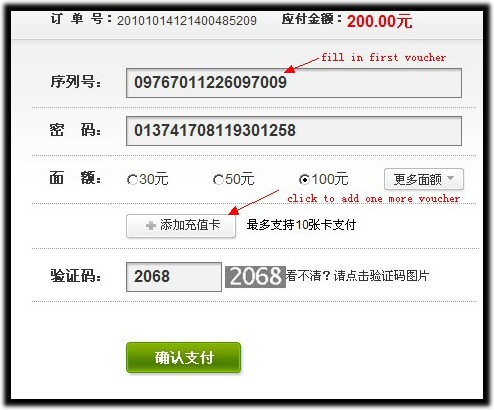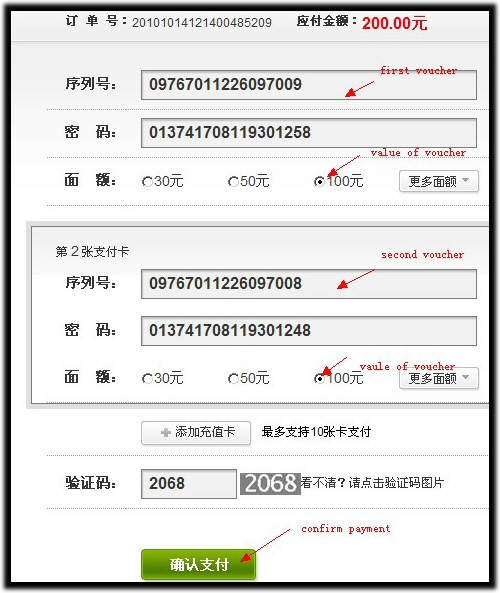 (有时可能需要点击两次确认按钮/Sometimes you need to click the Confirmation button two times)
耐心等待系统处理过程,可能需要1分钟;
Wait for process, it might take one minute, do not close or refresh the window!

看到充值成功页面,充值成功!
Get recharge successfully!
小贴士:如果支付有问题,请将订单邮件转发到service@paybone.com, 一个工作日内处理.
P.S.: If you have any question regqarding payment, please forward the order email to service@paybone.com, we will check for you.